On June 24th 2016, the second academic seminar of Variable Frequency Stimulation (VFS) organized by the National Engineering Laboratory of Neural Regulation Technology was successfully held in Tsinghua University. This seminar invited world-known experts in movement disorders. Prof. Michael S. Okun from the University of Florida, Prof. Chen Shengdi from Shanghai Ruijin Hospital, Prof. ZhangJianguo from Beijing Tiantan Hospital, and dozens of other well-known experts in Neurology and Neurosurgery participated in the communication and discussion in the seminar.
Deep Brain Stimulation (DBS) is an important therapy for Parkinson's disease, another major treatment milestone after the discovery of Levodopa. The DBS inventor won the Lasker Award, known as the Wind Vane of the Nobel Prize in 2014. This therapy has greatly improved the lives of hundreds of thousands of patients. Some inevitable problems and challenges have occurred during the development of this clinical treatment. For example, the midline symptoms like dysarthria, dysphagia, Freezing of Gait (FOG) cannot be effectively improved. FOG is considered as the "fifth symptom" of Parkinson's disease. The symptom seriously affects the life quality of patients, where effective clinical treatment still remains limited.
Tsinghua University research team proposed VFS for the first time based on thorough research and exploration, as well as through communicating and discussing with clinical experts and patients. By innovatively combining traditional high-frequency stimulation and low-frequency stimulation, this therapy can effectively control motor symptoms and some midline symptoms like FOG. The therapy has been confirmed in preliminary studies in many domestic hospitals and the Chinese invention patent of this therapy has now been approved.
The seminar mainly discussed the pilot research results from 'VFS of the subthalamic nucleus for treatment of FOG in Parkinson's disease', which was unanimously approved by the experts. They offered suggestions and advice to further promote the VFS therapy and expressed that they will work together to help Chinese Parkinson's disease patients be the first to enjoy the achievement of this scientific research.




Li Luming, Prof. of Tsinghua University, director of National Engineering Laboratory of Neural Regulation Technology, gave a briefing on the latest progress in the Laboratory. Prof. Li introduced some of the aims in the field of neural regulation in the National Thirteen Five-Year Plan and received a positive response from the experts present.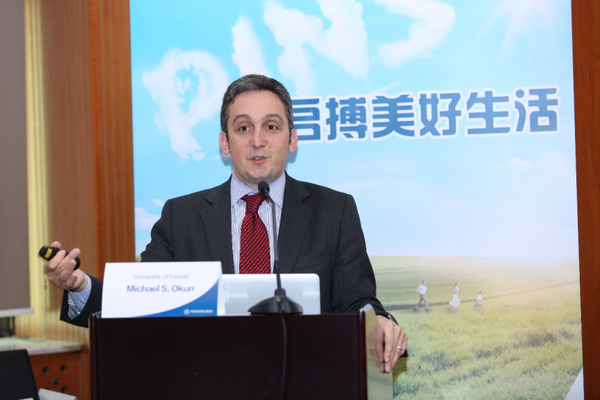 Prof. Michael S. Okun of the University of Florida, USA, gave a fabulous lecture on "The Electric Brain: Updates in the Field", which profoundly introduced the application and mechanism of DBS in movement disorders and mental disorders with simple examples. He also expressed his opinions on some cutting-edge technologies and was glad to see China's efforts in researching VFS therapy.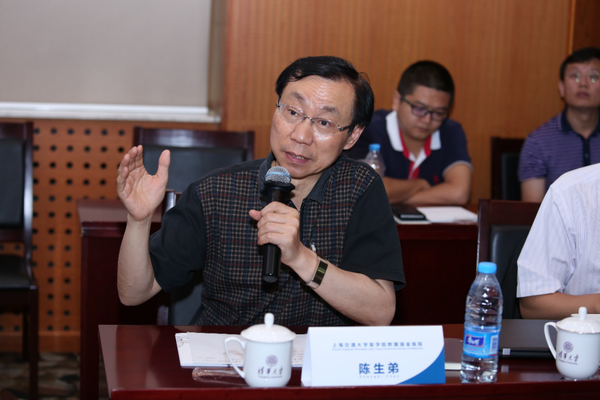 Chen Shengdi, director of Shanghai Ruijin Hospital, listened carefully to the VFS therapy clinical research report and provided detailed guidance and comments on preliminary clinical work. He also proposed valuable suggestions on the next step of the project design.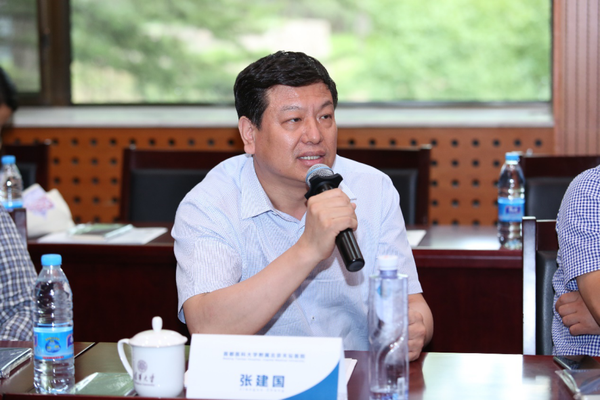 Finally, Zhang Jianguo, director of the Beijing Tiantan Hospital, reviewed the cooperation process with Tsinghua University and spoke on the "patient-centered" R&D concept of Tsinghua team with his first-hand experience. Ten years of sincere cooperation has cast a model on translational medicine. Zhang expressed his hope to take the VFS therapy as an opportunity to better apply therapies of neural regulation in the field of functional neurosurgery.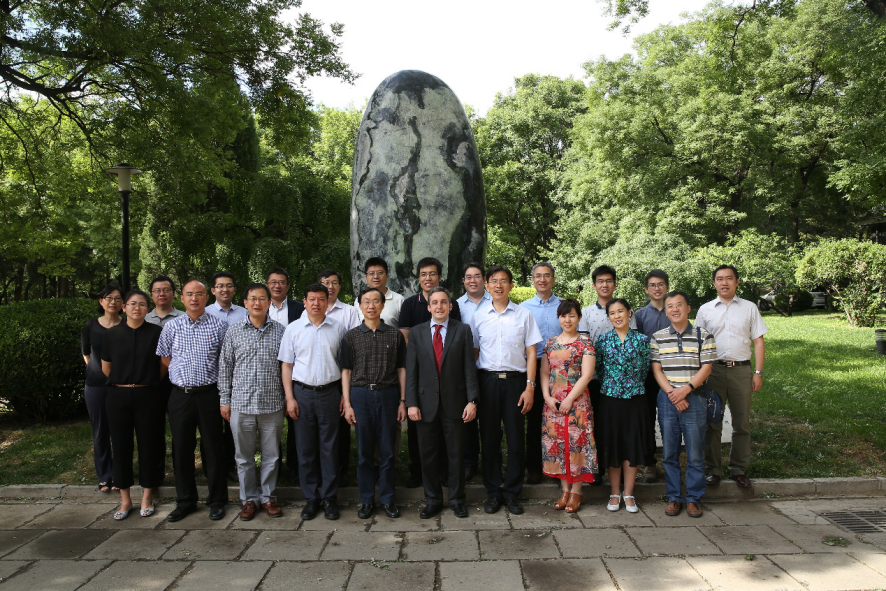 Group photo of all the participants

Background information
Variable Frequency Stimulation (VFS): The traditional DBS stimulation mode is high frequency electrical stimulation, which can bring continual and effective improvement in motor symptoms. However, it cannot effectively improve midline symptoms like Freezing of Gait (FOG) and dysarthria, which become more severe over time. A previous study found that low-frequency electrical stimulation can effectively improve these symptoms. Can we improve the motor and midline symptoms at the same time by switching between high and low frequency stimulation? PINS Medicare was first to propose VFS and applied for an international patent. This therapy has been tested in several clinical trials with the results showing that it can effectively treat patients with midline symptoms.